We like to have fun with our teams at Refresh. This past month we had a contest for SLA adherence for both teams and individuals. The technicians and engineers were measured on first response times and resolution times of customer issues. Everyone had a lot of fun sharing tips and team building.
When the results came in, it was astounding. Jim Hausler resolved 141 individual issues for clients with an average first response rate of 27 minutes and resolution time of 48 minutes. Further, Jim's team had an average first response time of 1.47 hours and resolution time of 3.15 hours. Between the 3 of them they closed a whopping 394 tickets! We couldn't be prouder of the service being delivered and their commitment to the company's mission. Congratulations to Jim and the rest of the Green team, Devin Conboy and Mohamed Hafez for great service delivery.
In honor of Jim's success, we would like you to get to know him, if you don't already.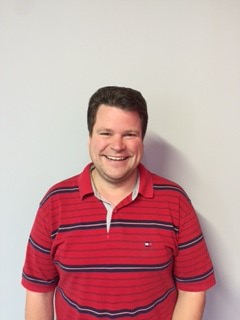 How long have you worked with Refresh Technologies?
- 1 year and 7 months
Please tell me about your most rewarding or satisfying experience, your proudest moment, since you joined the company.
- I would have to say my most satisfying experiences at Refresh involves learning and mastering different hardware and technology to further add to my knowledge about computers.
What are your hobbies?
- In my spare time I enjoy restoring/repurposing furniture.
If you could meet anyone in the world dead or alive who would it be and why?
- I would have loved to have had the chance to meet Kurt Cobain from the grunge band Nirvana. I was inspired by his music when I was younger and always wanted to pick his brain.
If you had to eat one meal, every day for the rest of your life, what would it be?
- I would have to say fettuccine alfredo. I love Italian food.
If you were a superhero, who would you be?
- I would choose Wolverine from the X-Men. I like his charisma, strength and comedic attitude.